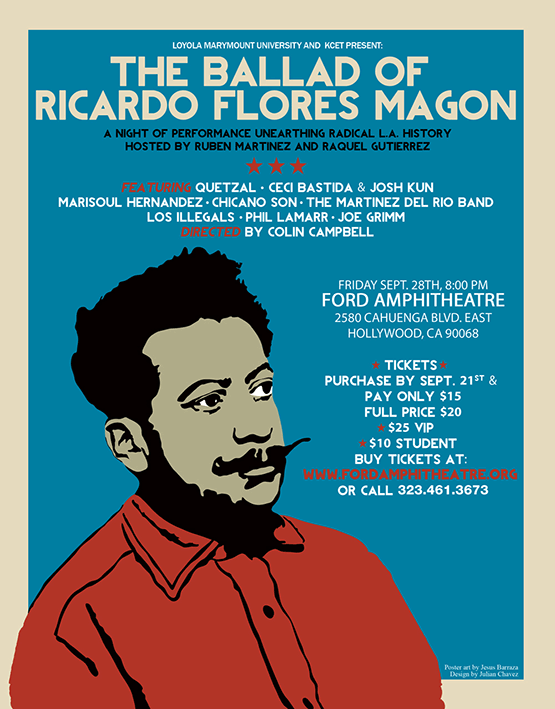 Program (PDF). This episode was taped for television broadcast and will appear next year (2013), check back soon for more details. Shout out to Jesús Barraza of Dignidad Rebelde for lending his iconic print for our event poster.
NEW! YouTube preview of "Ballad" Broadcast on KCET-TV:
For reviews see in the media.