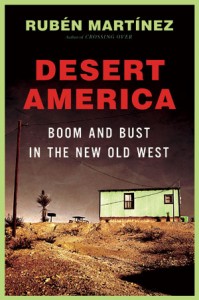 This site combines the work by Rubén Martínez, his books and articles, his music, documentaries and performances, and his blog. You can contact Rubén, see his appearance in the media via his bio+ page.
Rubén's new book, Desert America is now available. You can read excerpts online (see Desert America for more info).
NEW! Sneak Preview of KCET-TV's Broadcast of "The Ballad of Ricardo Flores Magón" (see "Variedades" for more info).